We have a wonderful range of food options here in Kaiapoi. Something to tease and tempt everyones taste buds.
We have asked local restaurants and cafes to put forward their signature dish so we can share it with you. It might be burgers, it maybe sushi, each location offers such a wide range of tatse sensations. Please take the opportunity to go out and experience  "Kaiapoi on a Plate"
CBK Craft Bar & Kitchen Kaiapoi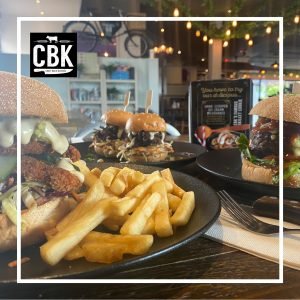 Burgers & other crafty things on offer.

Secret Burger Pattie Recipe, House Made & Smoked Bacon!
Enjoy the Craft Burger, Chicken Katsu, Vegan Kofta or OPEN Steak Sandwich…or try our Beer Braised Short Rib Sliders. Price range $17.90 to 25.90
#16 on the Kaiapoi Info Flyer map
Chef's "Everything" Burger with Beef Pattie, Bacon, Pork Belly, Jalapeño Cheddar, Hash Brown, Onion Rings, Fried Egg, Lettuce & Tomato Relish on a Homemade Bun $24.90 Gluten Free Bun available (+$2)

#6 on the Kaiapoi Info Flyer map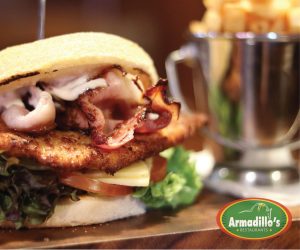 $22.90 – Served with chips we have a range of burgers including vegetarian and west coast gurnard burger.
#7 on the Kaiapoi Info Flyer map
Portside Burger for $25, served with fries and aioli.
All burgers (Portside, Starboard & Landlubber) are $15 every Thursday from 5pm.
#10 on Kaiapoi Flyer map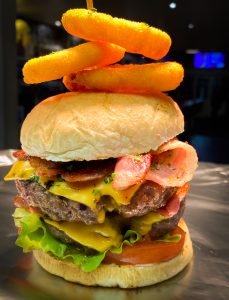 Kaik burger $15 with fries
#21 on Kaiapoi Flyer map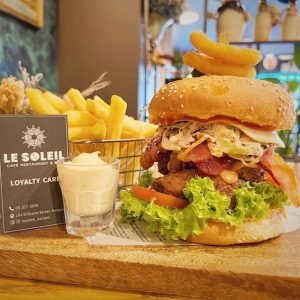 5 different types of burgers available along with Gluten Free option
Chicken, Beef Cheek, Beef patties, Pulled Pork and vegetarian.
#9 on Kaiapoi Flyer map
Beef, Chicken or Fish
On Saturdays with a house wine or beer $15
#8 on Kaiapoi Flyer map
Ohoka Rd by Mobil when available Saturdays and Sundays
Photo coming soon
#14 on Kaiapoi Flyer map
Photo coming soon
#5 on Kaiapoi Flyer map
Photo coming soon
#15 on Kaiapoi Flyer map
Photo coming soon
#14 on Kaiapoi Flyer map
Kaiapoi Village Fish & Chips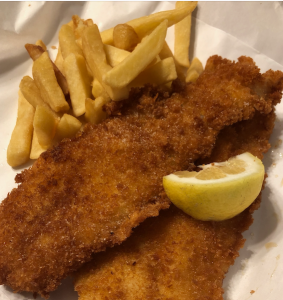 Crumbed Blue Cod, a slice of lemon and Watties tomatoe sauce… yummy, cant get better than that
#27 on Kaiapoi Flyer map
Photo coming soon
#4 on Kaiapoi Flyer map
Kaikanui Fish & Chips & Chinese
Photo coming soon
#33 on Kaiapoi Flyer map
Discover Kaiapoi by using the Kaiapoi Info Flyer