Health and Safety Providers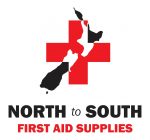 Business Description:
Offering to come out to workplaces and carry out the Health & Safety checks on your First Aid Kits.
This will mean that the stress of keeping the First Aid Supplies up to date can be handed over.
Workplaces vary between 1-3monthly checks. Weekly and fortnightly also available.
My offer is to travel, clean and inspect the First Aid Kits. Affordable re-stock items available. $20 per kit plus re-stock items for individual kits.
Workplaces with multiple first aid kits, can be arranged at a lower fee.
Please feel free to contact me on:
Nicki Stewart
Ph.022.566.8577
E. sales@north2southfirstaid.com
Business Description:
Company is working in Fire safety consultants, Fire protection business activities.